What do you think of when someone mentions Busch Gardens? Is it the rides and roller coasters? The food? The shows? All of the above? Have you ever thought about the trees, flowers or shrubs?
Busch Gardens Williamsburg (BGW) is the perennial winner of countless awards for beauty and landscaping. You've probably seen around the park, on social media, and in various advertisements that it is considered, the "World's Most Beautiful Theme Park." With this recognition comes a certain expectation that the park will focus on the "gardens" in its name. I'd say without a doubt that the park delivers on this implied promise.
On our forum landscaping at the park is a main topic of concern. We have even dedicated a thread to it, which we have nicknamed "Shrubbery." There have been many debates about recent changes in both the quality and quantity of the landscaping at the park. Many members have the impression that the park's landscaping has recently started to deteriorate. This discussion inspired me to review and investigate the actual changes in the park's Shrubbery, leading to my series, The Evolution of Shrubbery at BGW.
In each post I (Matthew) compared Google Earth's Street View from early Summer/late Spring 2009 to current pictures of BGW's hamlets, highlighting dramatic changes like the removal, replacement, or addition of landscaping. Here are links to each individual post: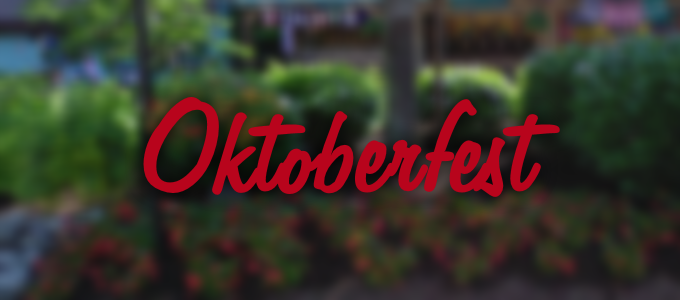 I believe we can conclude that the quantity of flower beds and total area of floral space has remained for the most part the same, or perhaps even increased. The dispersion of those flower beds, however, is somewhat uneven across the park's hamlets, especially looking at Oktoberfest. On the other hand, in almost every area the park has removed many trees for obscure and seemingly stupid reasons, very often without replacing them. BGW cannot afford to continue this trend. SeaWorld Parks & Entertainment, its parent company, is focused on animal preservation and conservation of their habitats. The removal of a significant number of trees from the park seems to fly in the face of this goal. Furthermore, because trees are the main source of shade in the summer, protecting guests from the hot sun, removing them can further deteriorate the guest experience.
Also of concern, could BGW be dethroned and lose landscaping competitions to other parks? This year, for the first time ever, they only won the Golden Ticket Award by 1% (2 votes), the closest they have ever come to losing the title. This decline comes at a time when landscaping at theme parks is becoming more important to other regional parks. Kings Dominion, for example, a park never known for its beauty, is beginning to make massive improvements.
Perhaps it's time for Busch Gardens to take a step back and look to its own history for inspiration today. It is time for a renewed focus on landscaping, and a return of the World's Most Beautiful Theme Park.